Samsung is looking to make a name tagging on the coat tails of Apple. After the court fights which found that Samsung copied Apple's innovations in almost every sense, the company is now resorting to making adverts mocking Apple fans and products hoping to gain some acceptance with the Apple fanatics.
Samsung Ad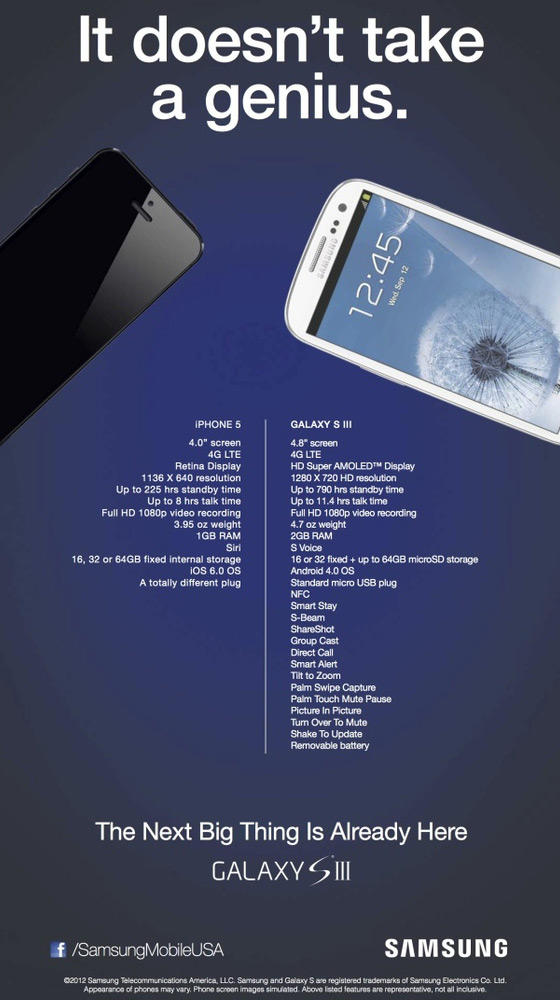 Apple fan-boys response
The new 90-second ad making a debut on US networks tonight show iPhone enthusiasts queuing for the iPhone 5 and taunts them by showing off what the Samsung guys think at the new cool features of the Galaxy S III.
The desperation of Samsung might just work against them sooner rather than later. Apple still tops in every sense while Samsung has all the money to waste on marketing.
Watch the video;