Kenya's leading mobile network operator has changed its name from Safaricom Limited to Safaricom Public Limited Company (PLC).
The announcement was made on Wednesday, February 28. The notice states that the change took effect on 31 January, 2018.
The company's shareholders approved the name change during the Annual General Meeting held on September 15, 2017.
"All contractual relationships and obligations that the company has with its customers, partners and other stakeholders are not affected by this change of name," the notice read in part.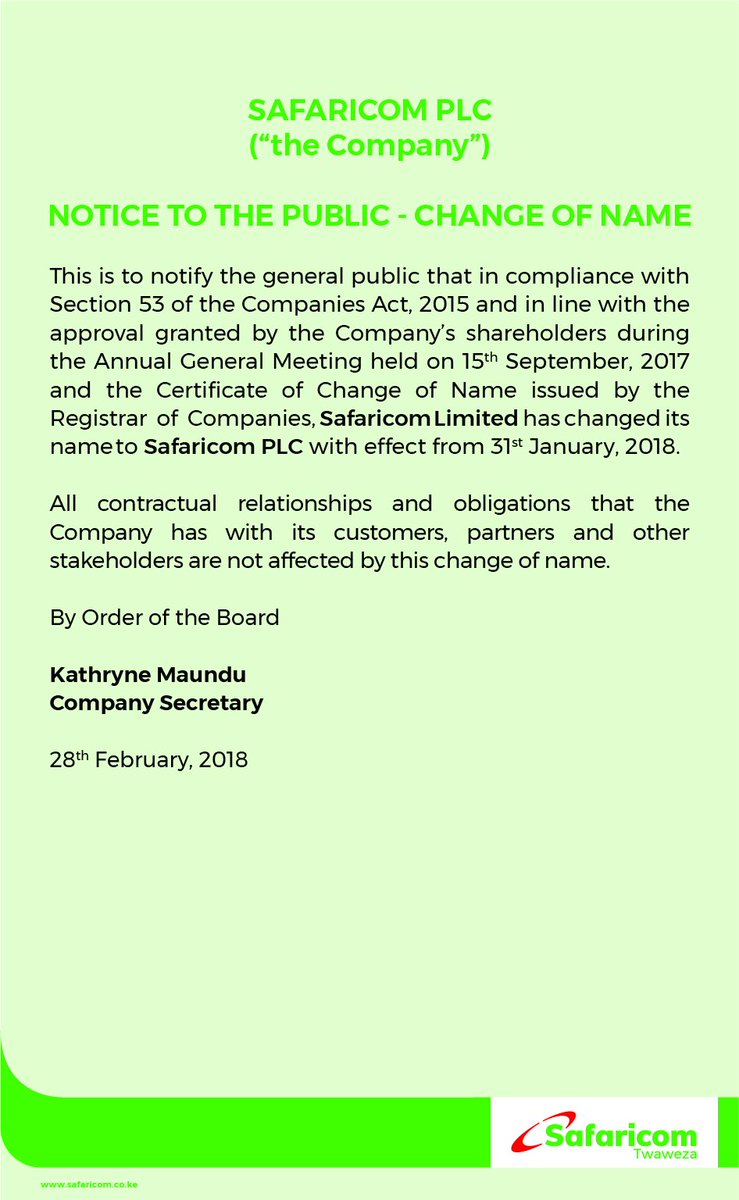 Read: These are the Companies which Smuggled Poached Ivory from Kenya to Thailand
A public limited company is a company whose securities are traded on a stock exchange and can be bought and sold by any member of the public. This means that the company will offer shares to the general public and has limited liability.
The company can also raise capital from the public by issuing shares through stock markets and shares purchased and sold on the market freely. They can be transferred among the members and the people trading on stock markets.
Following the name change, Safaricom has lost the blue verification badge on its official Twitter handle.
Do you have a story you want told? Do you know of a sensitive story you would like us to get our hands on? Email your news TIPS to news@kahawatungu.com