By yvette randa
Kenyans will no longer require to peruse directory pages to get the business contacts they need, thanks to the launch an SMS service by Kenya Postel Directories.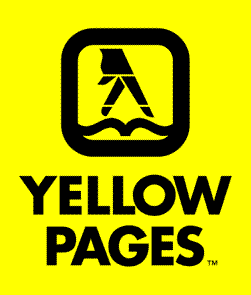 All of the four mobile networks -Orange, Safaricom, Zain and YU- are compatible with the service that is available at a cost of Sh10.
Speaking yesterday at the launch, Kenya Postel's Managing Director, Jose Saldanha said the development was dictated by the need to remain technologically savvy.
"There are almost 20 million mobile phone subscribers in thee country, among who 4 million have internet on their handsets, so unveiling the 5991 service is an innovation whose time has come," he said. Also launched was the online directory – Yell – for use on mobile phones, which includes the address and available maps to the desired location whilst on the move.
Saldanha noted that using the new platforms that are ICT compliant, Kenya Postel will be in a position to extend the reach of its directory information to all Kenyans and to the international market.
Currently there are an estimated 50,000 company addresses on the newly launched database but plans are underway to update it and post more contacts on it.  "Moreover, we have now fulfilled a need that has been expressed by our customers – to access their directories even as they are on the move," he said.
He noted the Postel SMS service is a first to benefit our current Telephone Directory customers, whose contacts are now also accessible at a touch of a button. While noting that the Company appreciates that many businesses have only mobile phone contacts, Saldanha said that the new services can accommodate all these customers.
"These businesses can now list their contacts online by posting their details via the websites or via the Kenya Postel Directories' contacts listed in our directories", he explained. With the change in product offering, Postel Directories has also introduced a new image.
Saldanha said the new logo reflects the information company it has evolved into from the directory publishing company, started 18 years ago.    Postel successfully publishes the Kenya Telephone and Fax Directories, incorporating the
official Yellow Pages and distributed FREE to all Telkom Kenya customers.
These directories are available for home and office use, as a readily available contact source and a shopping tool via the Yellow Pages. The company also publishes the pocket size Kenya Tourism Guide now in the 5th edition.
With emerging telecommunication trends, customer needs and tastes have changed as internet and mobile telephony have become a common place communication channel. With the increased use of internet, Postel introduced the first online directory – www.yellowpageskenya.com a decade ago, opening up Kenyan companies to international markets by a click of
a mouse.
This online directory now has grown to include such features as maps and FREE Calls. And now with the additional internet and SMS solutions offered by Kenya Postel, Kenyans not only have access to directory information anywhere, anytime but also have the most comprehensive and current contacts available in the country.