Jacque Maribe's fiance Joe Irungu also known as Jowie Joe is apparently at the Kiambu Law Courts.
The police are reportedly currently seeking sitting orders to hold the "bouncer" beyond the legally prescribed 24 hours to allow them gather more evidence.
Jowie was arrested on Tuesday after he was positively identified by the late Monica Kimani's neighbour, a Lebanese national only identified as Owen as one of the people present on the day she was murdered.
Police say that his phone signal places him at Luciane Apartments, where the deceased resided, on the fateful day.
According to Ms Kimani's brother, George Thiru Kimani, the deceased and Jowie knew each other way back in 2012 but lost touch after completing their University studies at Kenya Polytechnic.
George also denies that the two were romantically involved, saying that they only reconnected via social media.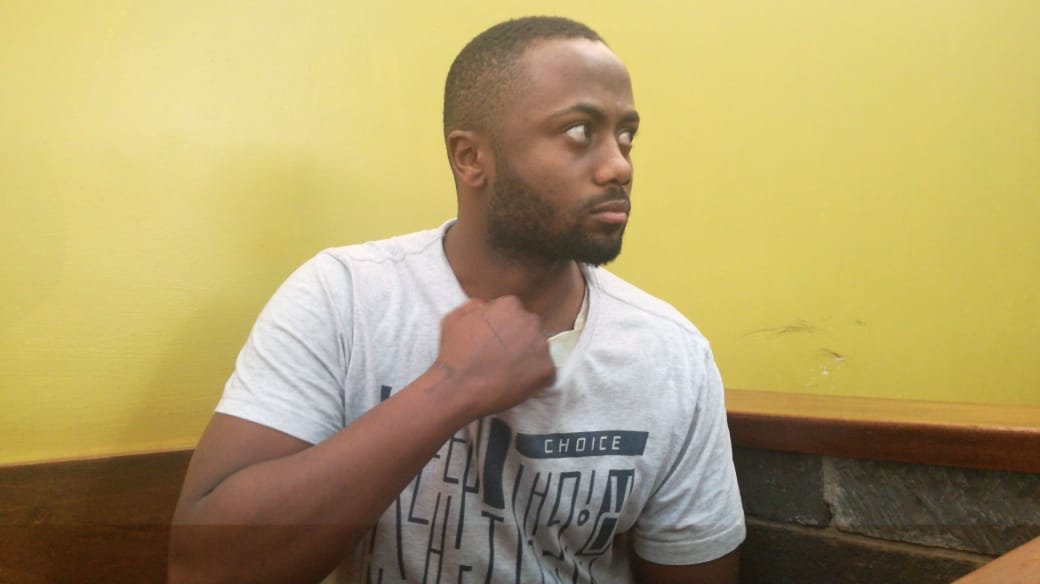 Read: Mathew Ottamax Pays Glowing Tribute To Ex-Postmaster General Francis Chahonyo
He does however state that Jowie tried to woo his late sister but he was not her type.
According to the Standard, Jowie presented a fake identity card to the guards on duty as he made his was to the deceased's apartment. The ID card belonged to a Dominic.
After getting to the Interior Designer's A8 apartment he poured himself a glass of wine and was constantly on the phone.
He is said to have left her home at around 2 AM and his phone was switched off for the better part of Thursday.
The UAE based bouncer got engaged to the Citizen TV reporter on June 30, an event that was streamed live on Instagram.
Photos Courtesy
Do you have a story you want told? Do you know of a sensitive story you would like us to get our hands on? Email your news TIPS to news@kahawatungu.com