The government on Saturday morning brought down the multi billion shilling Taj Mall also known as Airgate Mall.
The property, owned by Rameshchandra Govino Gorasia is said to be sitting on public property set aside for road construction.
Initially the mall was set to be demolished on August 31.
On September 3, the National Lands Commission revoked the mall's title deed as the land was acquired for the construction of Outer-Ring Road in a gazette notice No.1105 of April 30, 1971.
"The Commission received a complaint on 14th June 2013, from Kenya Urban Roads Authority requesting it to review grants for parcels located along Outer-Ring Road to determine their legality or propriety. LR 209/13938- Taj Mall, was among the parcels of land received," NLC said in a statement.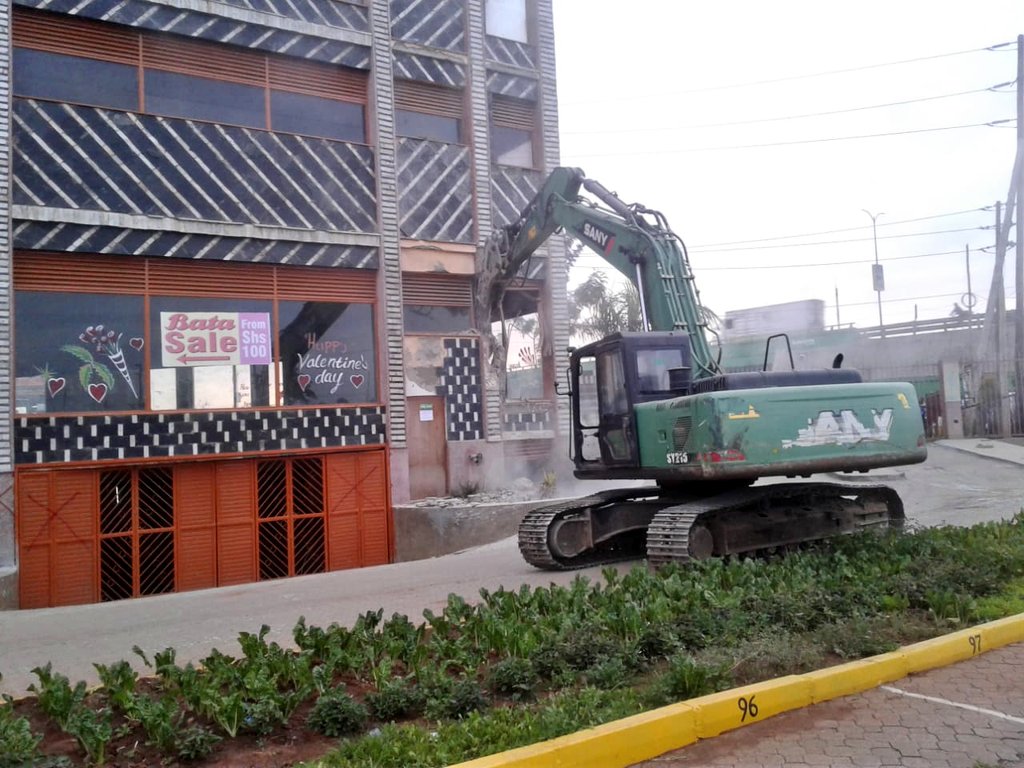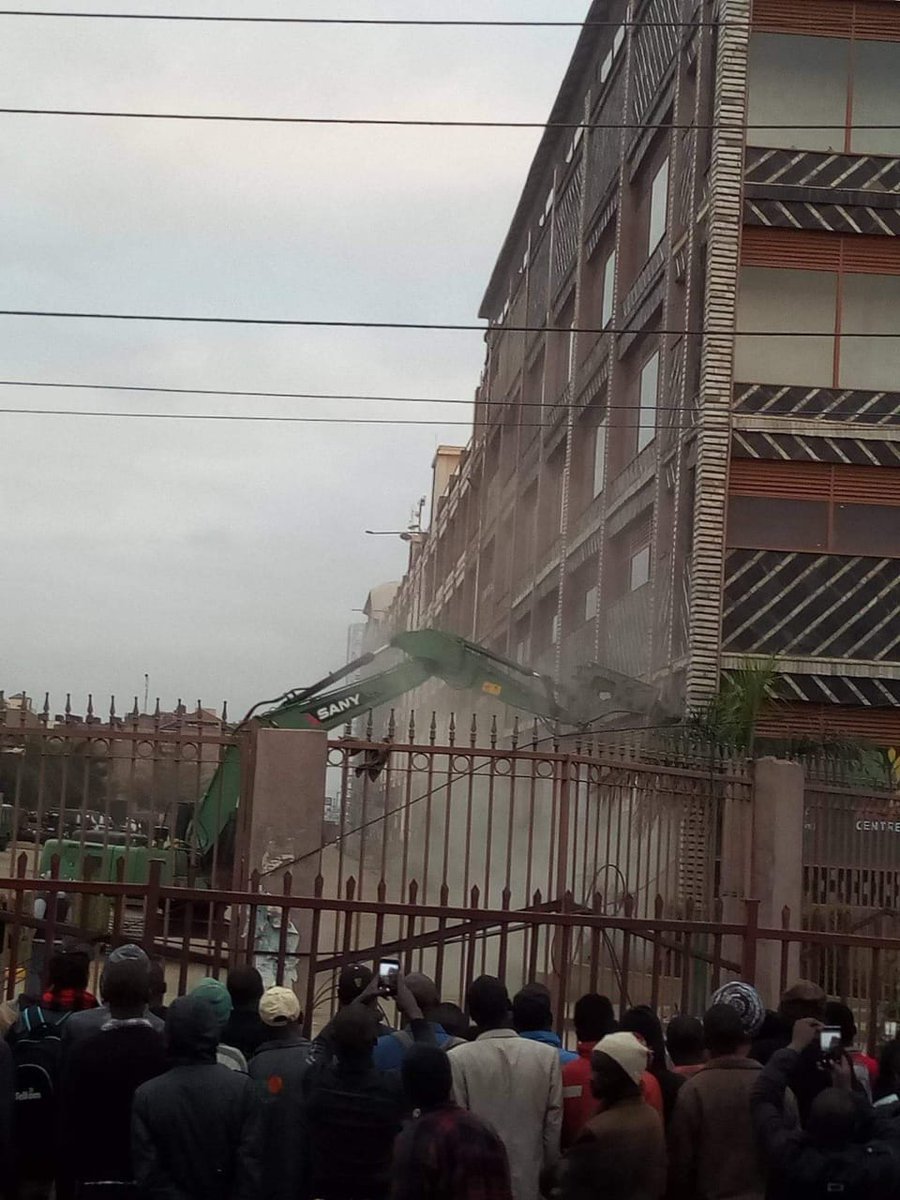 Photos Courtesy
Do you have a story you want told? Do you know of a sensitive story you would like us to get our hands on? Email your news TIPS to news@kahawatungu.com