Businessman Jimmy Wanjigi was allegedly being trailed by flying squad officers and was stopped at the Museum Hill.
From a video doing rounds on social media, two armed men can be seen approaching Wanjigi's car, Registration number KCB 090F while another makes his way to the car and threatens one of the occupants.
The officers stopped Wanjigi's car in a bid to serve him with a court order. He is supposed to appear in a Chief Magistrate's court in Nyeri on March 1 to take a plea in criminal case no 251 of 2018.
Read: Safaricom Loses Twitter Verification Badge After Name Change
The police say that they have orders to arrest and arraign him in a Nyeri court. But the supposed opposition financier declined to alight from his vehicle.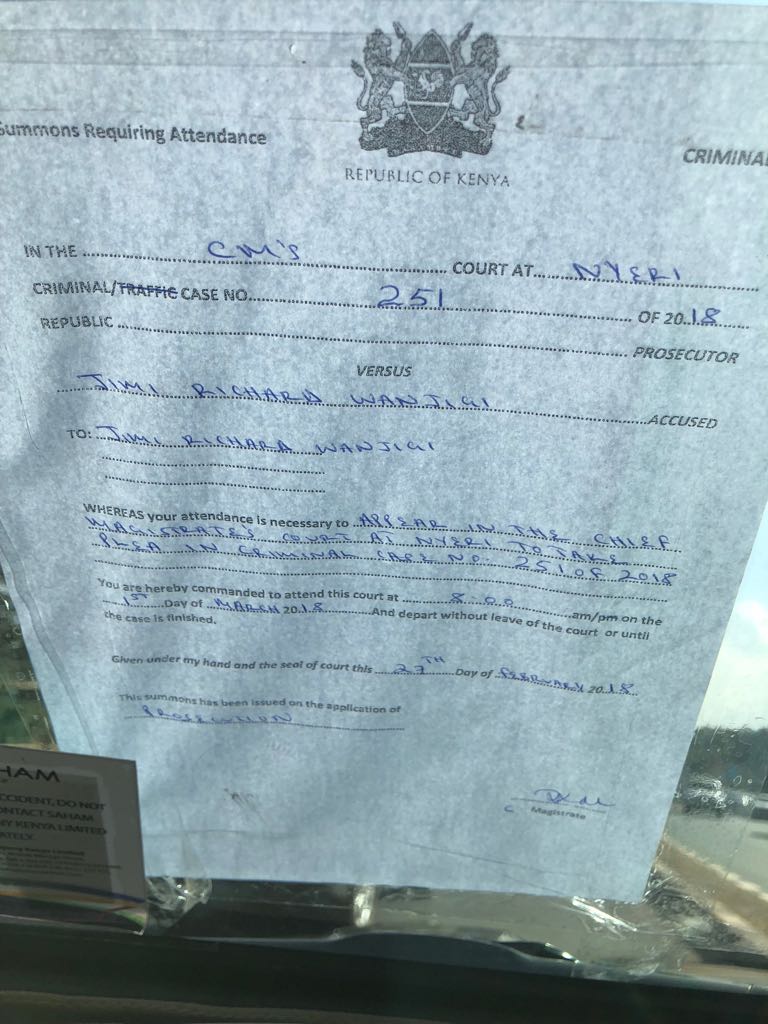 Do you have a story you want told? Do you know of a sensitive story you would like us to get our hands on? Email your news TIPS to news@kahawatungu.com